Are you a student looking for the best housing in Odense?
We are Campus Kollegiet, an international dorm for over 250 international students.
Every year we are welcoming people from all around the world helping them to have the best living experience in Denmark.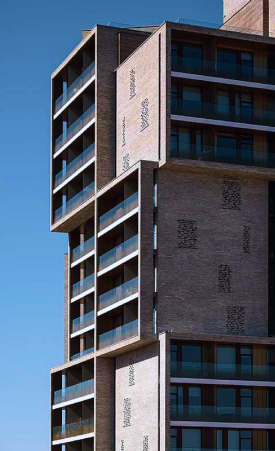 "A.P. Møller og Hustru Chastine Mc-Kinney Møllers Fond til almene Formaal" has chosen to give the University of Southern Denmark's students a new hall of residence, Campus House, as a gift for SDU students. In this connection, the A. P. Møller Foundation has established "Fonden Universitetskollegiet i Odense" (the university hall of residence foundation in Odense), which owns and has built Campus House. The building was designed by C. F. Møller's architects.